PHP & Node.js tutorials, personal blog
Welcome to my blog 👁️‍🗨️
Here I post a variety of tutorials, commentary and personal blogging.
Who am I?
My name's Dave. I am a developer, enthusiastic viewer of many TV series and apparently now a blogger.
I have worked as a developer for around 15 years. My primary area of expertise and interest is web development. ❤️ PHP, Symfony, Node.js, HTML, CSS, JavaScript, programming in general. If you've stumbled across my personal domain, it's pretty likely you're in to those things too.
On this site, I post (or will post as it grows) a variety of technical articles, guides, opinions and non-technical musings about whatever's on my mind.
I am not on Twitter, nor do I ever intend to be. Everyone on Twitter seems to be angry all the time, or posting memes based on any one of the half-dozen stock memes images which are fashionable that week. I don't get it.
You can find out more on my about me and FAQ pages in the top menu, or dive straight in to some probably more interesting articles and posts (unless you're one of the early visitors and I haven't written any yet - check back later).
---
✨ Celebrating finally getting round to it ✨
I know I'm about....ummmm, a decade late to this blogging party. Kind of something I always wanted to do but ended up viewing it as more of a chore than relaxing or whatever. But I've recently got in to writing more again and conventional wisdom says you should write about what you know. I know myself and I know some technical shit (disclaimer: this site and its occasional bad language is not meant for children under whatever age children typically learn the word shit), so that's mostly what I'm going to write about.
Anyway, no need to bore you with unnecessary fluff on the home page, please enjoy my site and email me if you have any comments or questions :)
---
Latest News
I thought my blog was looking a bit boring (or maybe I was bored), so I decided to add a random banner I made at the top and spruced up how quote sections appear.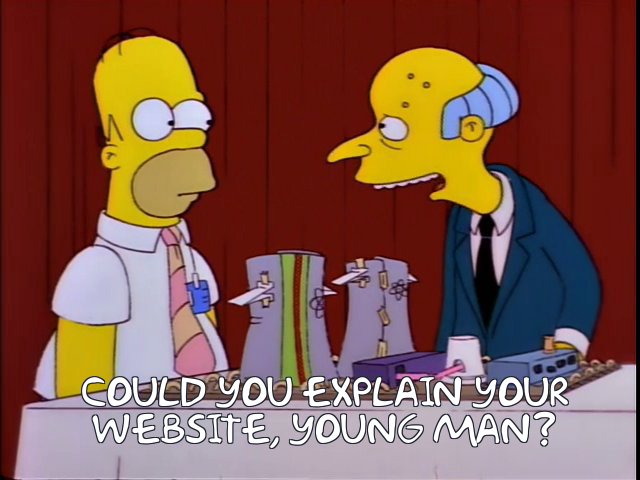 Well, basically I just copied the website I have now. Then I added a random lightning banner to lower wind resistance. And this blockquote styling here I feel is pretty sharp.
Recent posts
---
Monday 28 August 2023, 11:26
Why type hinting an array as a parameter or return type is an anti-pattern and should be avoided.
php